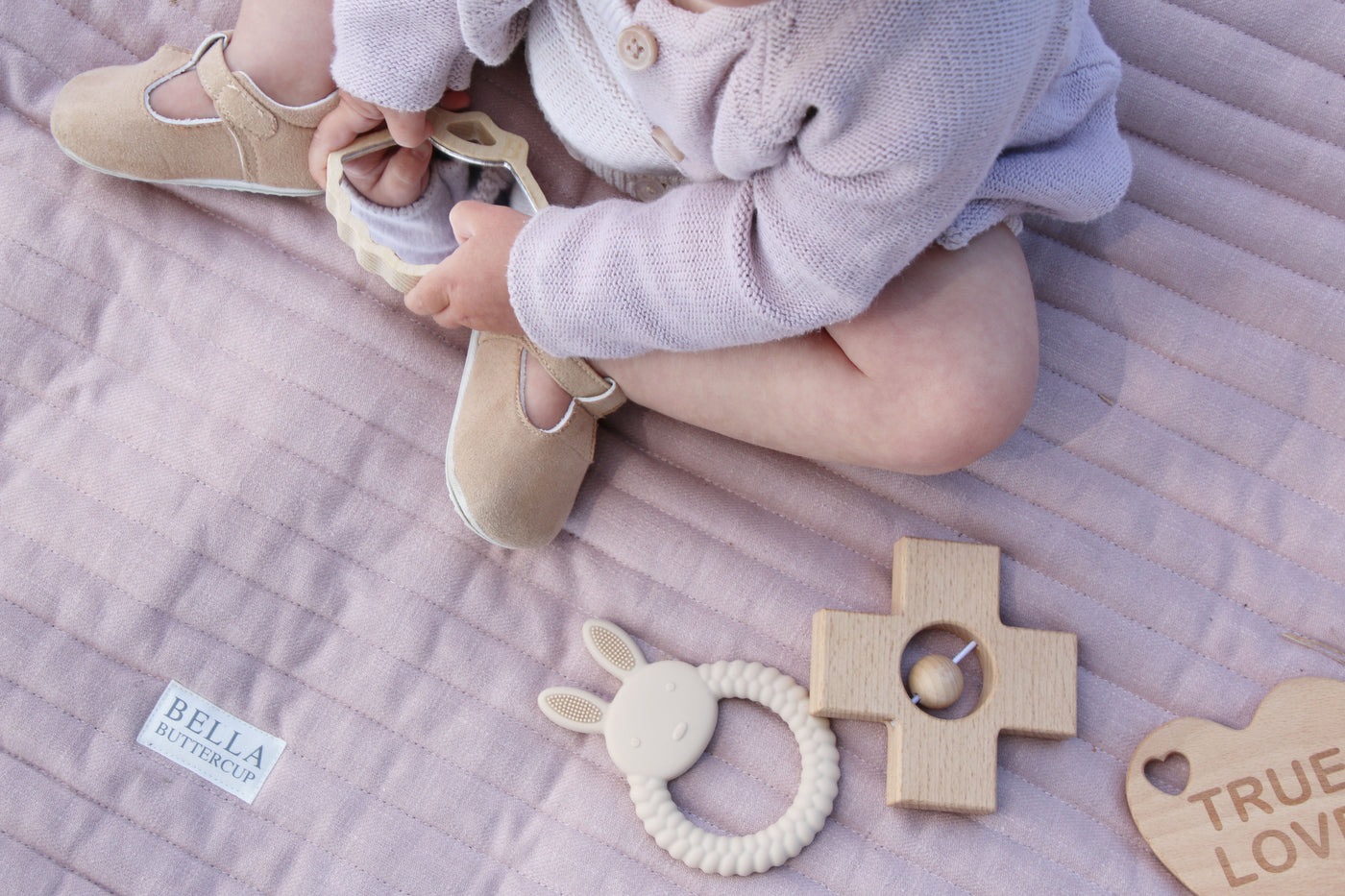 Play and Change Mat Bundle in Rose Water
$170.00 AUD
ROSE WATER - Rose and Light Pink
IN STOCK NOW AND SHIPPING AS USUAL

A round play mat and rectangular change mat in our new signature Bella Buttercup quilted designs, with a great saving.
The play mats soft cushioned surface makes it ideal for tummy-time, play time and for use when your baby is learning to sit and roll. The change mat is ideal for changing your baby in public spaces.
-Quilted finish offers comfort and style
-Cushioned for hard surfaces
-Perfect size for babies and toddlers
-Double-sided colour option
-Machine washable

Size:
Play Mat 105cmx105cm
Change Mat 40cm x 60cm
Quilting Distance 2.5cm
Composition:
Main: 56% Cotton/44% Ramie
Fill: 100% Polyester
Care: Delicate machine wash or spot cleaned when required. 
Do not use brighteners to wash your Bella Buttercup Quilted Collection products, this may cause fading.

Do not leave your baby unattended.