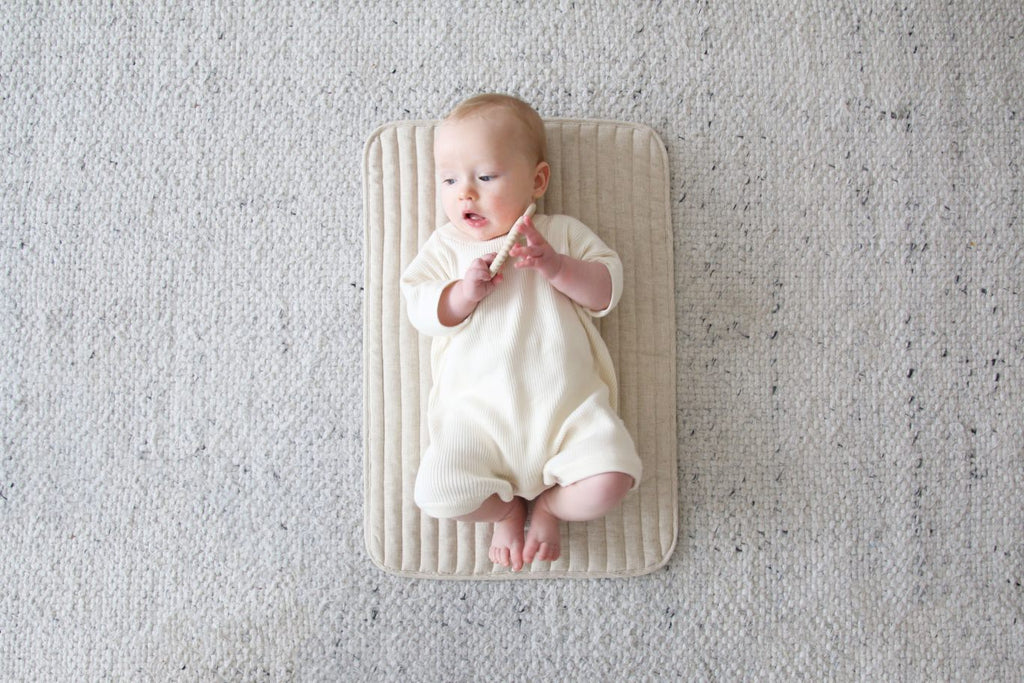 Baby Change Mat
A compact, rectangular shaped change mat for your baby or toddler, in our new signature Bella Buttercup quilted design.
Practical for use in the home or on the go, wherever you need a hassle-free, portable changing space for your little one.
Mat Features:
Soft Quilted Design - made from a blend of natural fibres giving the outside fabric a super luxurious feel.
Padded – Contains a soft internal padded layer, ideal for changing baby on hard surfaces.
Reversible Design - Two colours for the price of one. Which colour will your little one be changed on today?
Machine Washable – You can wash all Bella Buttercup quilted products on a delicate cycle.