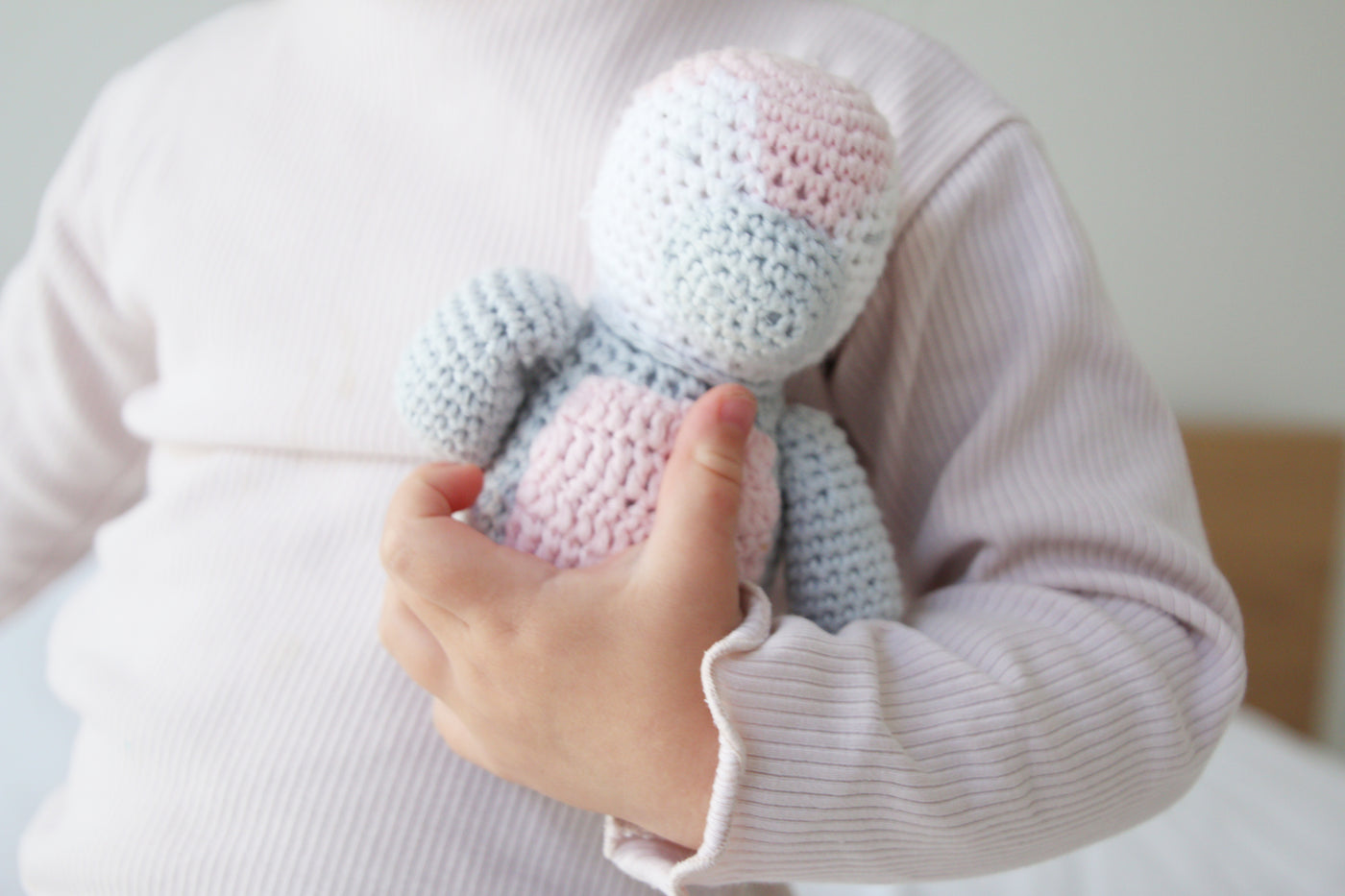 Alaska Penguin Crochet Rattle
$12.00 AUD
Alaska is the sweetest little girl Penguin you ever did see! With a soft crocheted outside she feels soft to the touch, she loves to be cuddled and squeezed by little hands. Alaska contains a gentle rattle noise inside, which allows for a sensory experience, sound is made when moved/shaken.
This toy can be used individually or can be bought as an add on and attached to the Bella Buttercup Play Bar or Mini Bar.
Measurements: 7.5cm L x 14cm H x 6cm W
Strap is not included.
Please check toys before use and do not leave your baby unattended. Toys should be replaced after 9 months due to hygiene and safety reasons. Not designed to be used with any other brand of play gym.