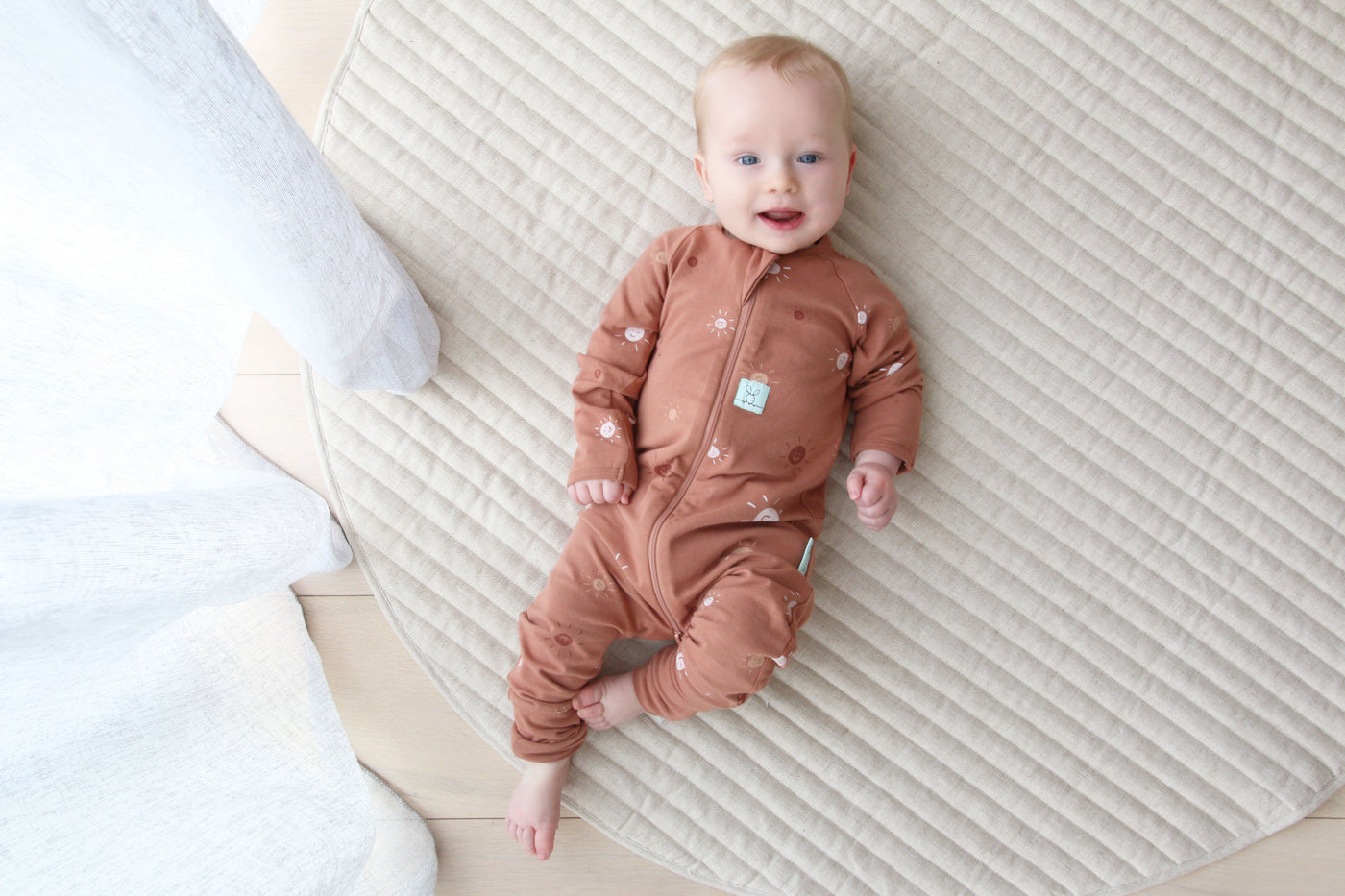 Round Play Mat in Almond
$130.00 AUD
ALMOND - Natural and Cocoa
IN STOCK NOW AND SHIPPING AS USUAL

Our new signature Bella Buttercup quilted round play mat has been designed with a double-sided colour combination. You can use either side, making it perfect for every room in the house.
Its soft cushioned surface makes it ideal for tummy-time, play time and for use when your baby is learning to sit and roll. Its convenient size means you can take your play mat on your outdoor adventures too. With so many uses it is a must have item for parents who like modern, functional baby products.
-Quilted finish offers comfort and style
-Cushioned for hard surfaces
-Perfect size for playtime or picnics
-Suitable for indoor and outdoor use
-Machine washable
-Ideal for tummy time or nappy off time
-Measures 105cm x 105cm
-Quilting Distance 2.5cm
-Double sided colour way
Composition:
Front: 53% Cotton/24% Ramie/23% Linen 
Back: 56% Cotton/44% Ramie
Fill: 100% Polyester
Care: Delicate machine wash or spot cleaned when required. 
Do not use brighteners to wash your Bella Buttercup Quilted Collection products, this may cause fading.
Do not leave your baby unattended.