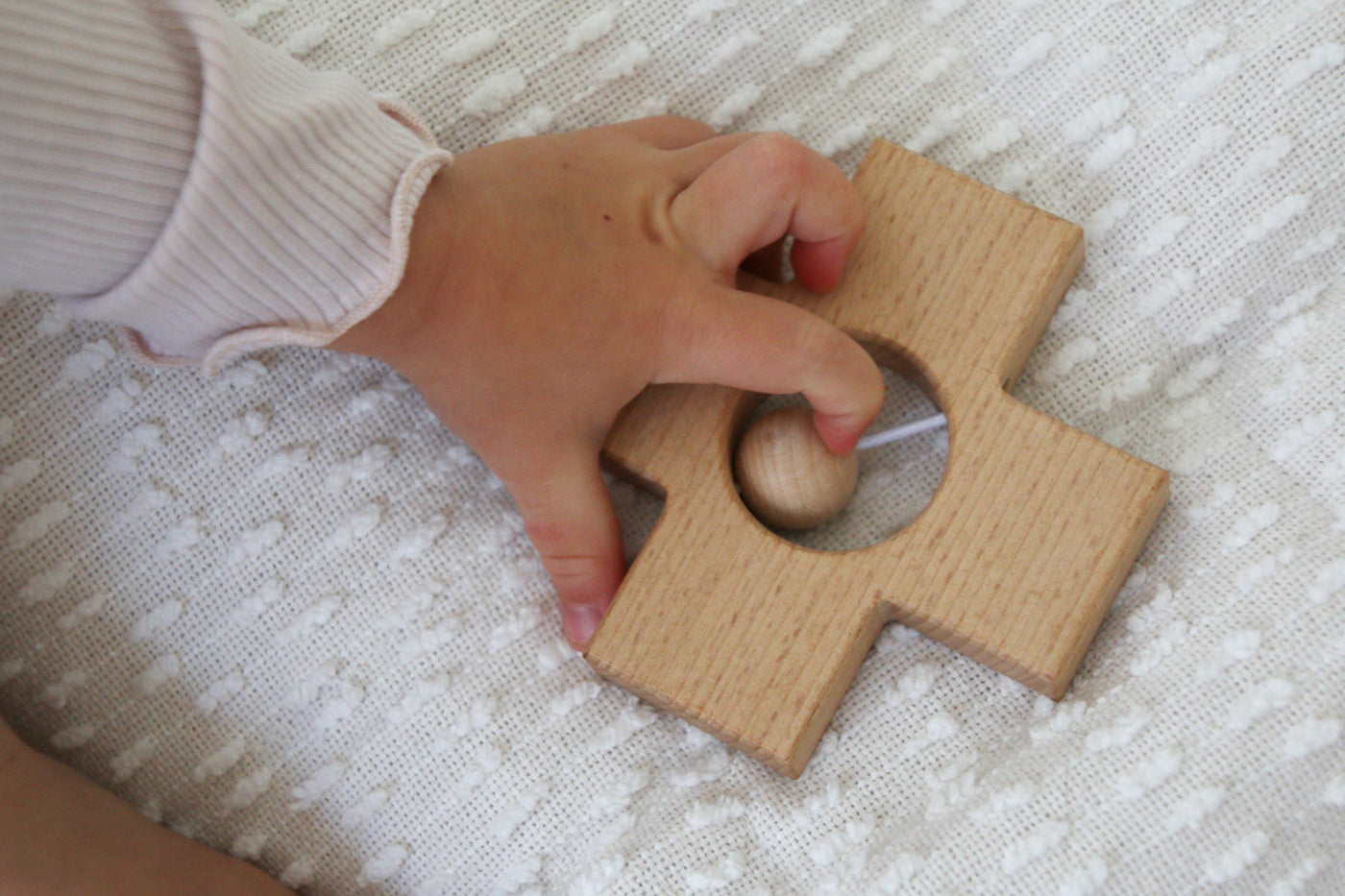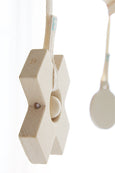 XO Wood Teether
$12.00 AUD
Made of raw, natural wood the XO toy design is our version or hugs and kisses. The solid wood X creates an interesting object for your baby to handle while the wood centred ball gives the toy an element of interest, challenging the baby to touch it or move it along the elastic. Edges have been finished to be smooth.

Measurements: 9.5cm L x 9.5cm H x 1 cm W. Ball inside measures 2cm.
Strap not included.
Wooden toys are proven to be safer to use and better at helping to develop babies cognitive play skills, through the use of their imagination and helping to develop hand eye co-ordination.
To clean, do not soak wood toys. Soaking causes the wood to swell, which can lead to cracking and splitting of the wood. Please use warm water and a soft cloth and let it dry in natural sunlight.
Please check toys before use and do not leave your baby unattended. Toys should be replaced after 9 months due to hygiene and safety reasons. Not designed to be used with any other brand of play gym.